Authentic Jazz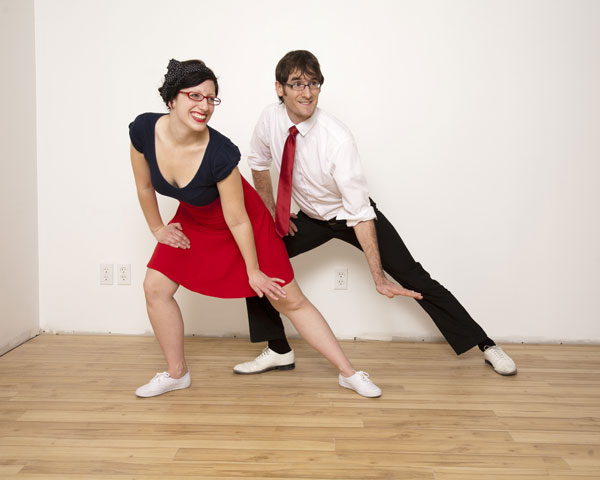 Our jazz program is unique! No more prancing around like a preschooler - our adult jazz classes are badass. Most of the content is inspired by vernacular jazz of the 1910's through 1940's during the hot jazz and swing era. However, your instructors also take some inspiration from more modern sources like soul, funk, and the latest music videos of Beyonce and others! Men and Women are both encouraged to attend - and yes, guys actually DO take this class too.
Birkley Wisniewski and Julie Kiraly are your authentic jazz instructors. With an extensive background studying swing and jazz for nine years, and more lately african and tap, they have taught workshops across the prairies and have traveled to far places to learn from all the old masters of jazz. You are in good hands!
Schedule
Here are the upcoming classes for this program over the next 5 months. Click "register" to proceed to registering for the class you want.
--No Classes available--
Please check back in a few weeks or contact us to see what our grand schemes are.
Registration Details
Schedule and Registration: Click Here!
4-week series: $69
6-week series: $99

Are you a student?
4-week series: $59
6-week series: $84

Membership deal
The one-year fee of $28.57 automatically saves you $10-$15 for every 4- or 6-week session!
Payment: GST to be added to prices shown. Options: (1) Pay over-the-phone with credit card (2) At the first class with cash, cheque, debit, credit card (3) Online with credit card. Note: Please see our payment and refund policy on the FAQ page for information regarding all sales.